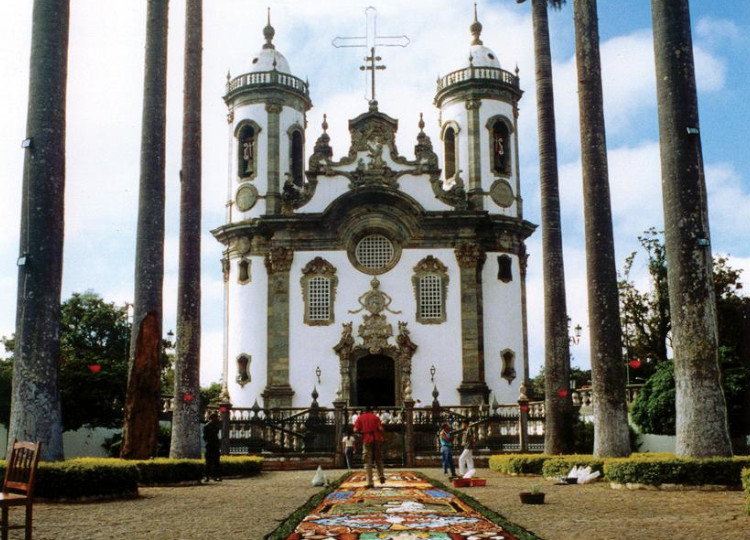 A visit to São João del Rei is a must. Here the religious traditions of colonial times live on in the churches, processions and habits of the faithful.
The very air of its winding streets is thick with religious fervor as the church bells toll out their sundry announcements. Also to be admired are the decorative objects made in pewter – a recently revived local tradition.
    Mains attractions:
– Railway Museum
– Church of Saint Francis of Assisi
– Church of Our Lady of Pilar
Train ride from São João del Rei / Tiradentes
A ride from São João del Rei to Tiradentes on the narrow-gauge train, affectionately known as Maria Fumaça (Puffy Mary) pulled by a nineteenth-century steam locomotive rolls you back into a long-lost past and lets you in on some of the mysteries of Minas Gerais.
The trip lasts thirty minutes and runs on Fridays, Saturdays and Sundays.
Departures from São João del Rei are at 10:00 am and 2:30 pm, from Tiradentes at 1:00 pm and 5:00 pm.