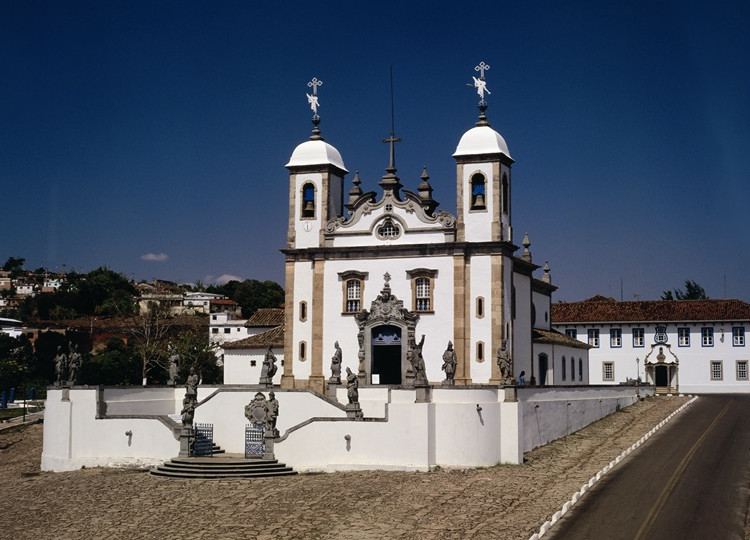 Baroque tour-de-force, the sculptures of Aleijadinho which decorate the Sanctuary of Bom Jesus dos Matozinhos express the passion and piety of this great artist at the peak of his humanism and creativity.
The baroque style was characterized by exuberant forms and liturgical and ornamental pomp.
The tiny mulatto angels and bucolic motifs abounding in the works of Antônio Francisco Lisboa, Aleijadinho, were the marks which came to define a decidedly Brazilian baroque style.
The former mining center of Congonhas is blessed with a major grouping of this brilliant sculptor's works: the twelve prophets sculpted in soapstone and the figures of the Stations of the Cross, completed from 1796 to 1799. The life-size sculptures constitute Brazil's most important artistic treasure.