Comfort, sophistication and style make Tiradentes one of the most alluring towns in Minas. Its shops are inviting, the craftworks of the finest quality, the inns and restaurants enchanting. All very romantic.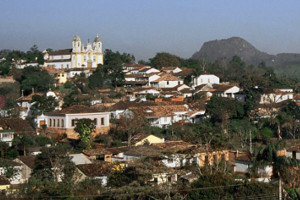 The realistic reproduction of popular figures so common in Brazilian art was the result of contributions coming from all the races composing the colonial society. And that is what distinguished Brazilian baroque from the European model.
One of Aleijadinho's last projects, the Saint Anthony Church at Tiradentes housed a sophisticated eighteenth-century organ, still used in the celebration of masses. Framed by the splendid São José mountain range, this town conducts an annual film festival and a world- class gastronomic festival.
One of the most charming towns in Minas, Tiradentes has lovely inns, highly-rated restaurants, tempting shops and a generally up-scale ambience. A place not to be missed.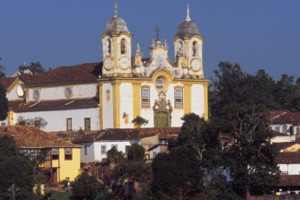 It was the first settlement in the Rio das Mortes region when gold was found in 1702. Tiradentes, who was born here,became our national hero while participating in the Inconfidência Mineira (1789), a republican liberation movement in Minas Gerais that was repressed by the Portuguese.
Main Attractions:
Church of Santo Antonio (1710)
Museum of Padre Toledo
Fountain of São José das Botas (1749)
Museu de Santana – museudesantana.org.br
Museu da Liturgia – museudaliturgia.com.br