Founded in 1897, today Belo Horizonte is Brazil's third largest city and an important industrial center.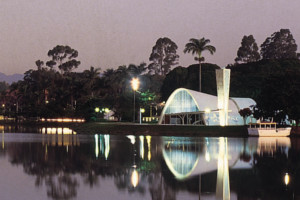 The city's main tourist attraction is Pampulha, a planned neighborhood surrounding a man-made lake and graced by an architectural complex designed by world famous Oscar Niemeyer.
A district where one can see the first works by the archictect Niemeyer, landscape projects by Burle Marx and paintings by Portinari.
This district is looked upon as an early example of contempory architecture in Brazil, which reached its climax in Brasilia.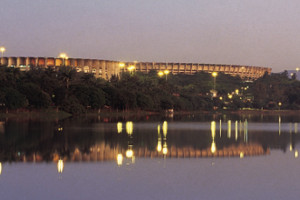 The complex is basically composed of the Saint Francis of Assisi Church, the Casa do Baile (an elegant ballroom), the Yacht Club and the Museum of Contemporary Art.
The city enjoys a lively cultural calendar, especially at the Palácio das Artes (a multi-theater performing arts center). Night life is also lively and the Savassi district offers many entertainment opportunities at its nightclubs, bars and restaurants.